Google Pixel x nardurna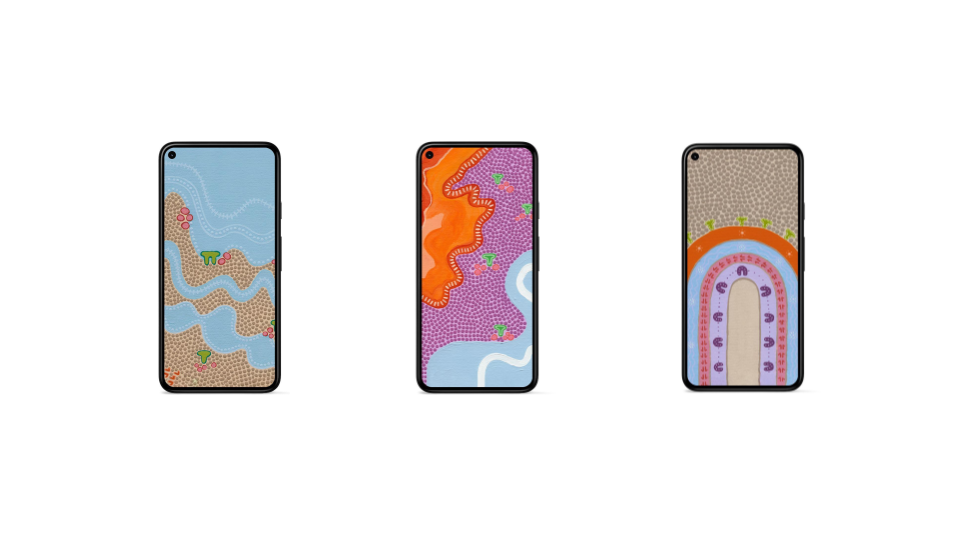 Some time in mid 2021 I was contacted by a New York based agency probing my interest in working on a collection of artworks for the team at Google Pixel in California. I of course jumped at this opportunity and we got to work figuring out the details.
The collaboration called for three artworks to be created to be released on Google Pixel devices globally for World Indigenous day 2021 as a sign of Googles sign of respect and appreciation. I was given full reign to produce anything I wanted with Googles only request that it be painted work.
I quickly got to work and put together three artworks each with a unique story and close meaning to me.
This artwork is named Waterways, it is a memory of my country after the wet season
Story
Country has its fill of water, rivers and creeks are flowing creating new pathways.


Shop the Waterways prints range